App-based guide for people with a visual impairment
Digital technologies offer a highly efficient way to make it much easier for blind and visually impaired road users to find their way around. LOC.id is based on Bluetooth and is ideal for use in traffic light systems or for passenger information on local public transportation.
The system is an app for blind and visually impaired people that functions like a transmitter. It's also available as a hand-held device. When the user approaches a traffic light system that is equipped with a receiver, they are detected and an amplified orientation signal is emitted. LOC.id can also be used to extend the green light period.
Contact person for LOC.ID
The LOC.id system is a blind aid that offers perfect protection for local residents and can be easily installed on smartphones. Simply download the LOC.id app – and blind and vision-impaired pedestrians can start enjoying the benefits of this unique solution straight away.
Download the LOC.id app now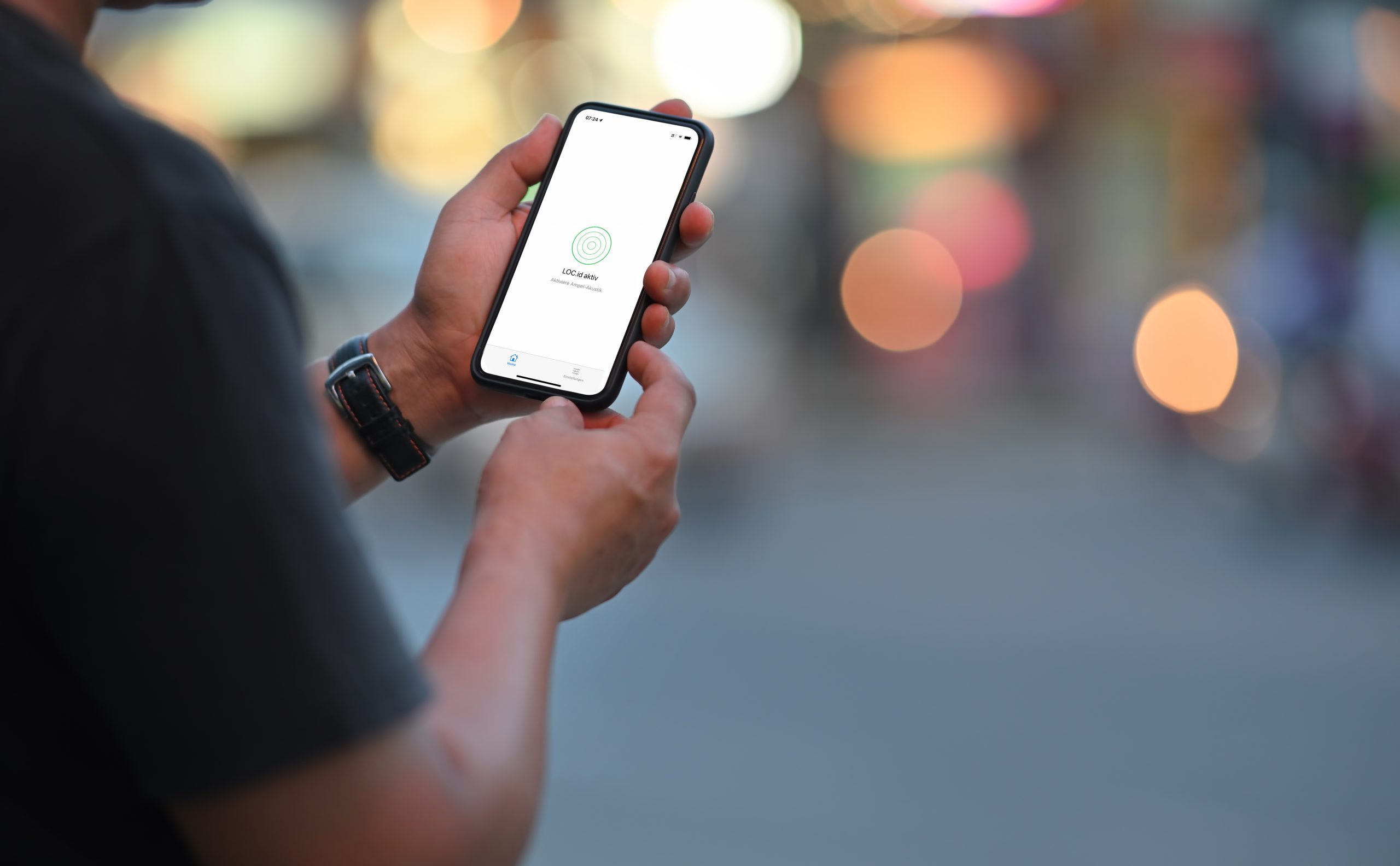 SAVE THE DATE!
2 - 6 October 2022
RTB in Frankfurt
.