AUTHENTIC PEOPLE. RELIABLE PRODUCTS.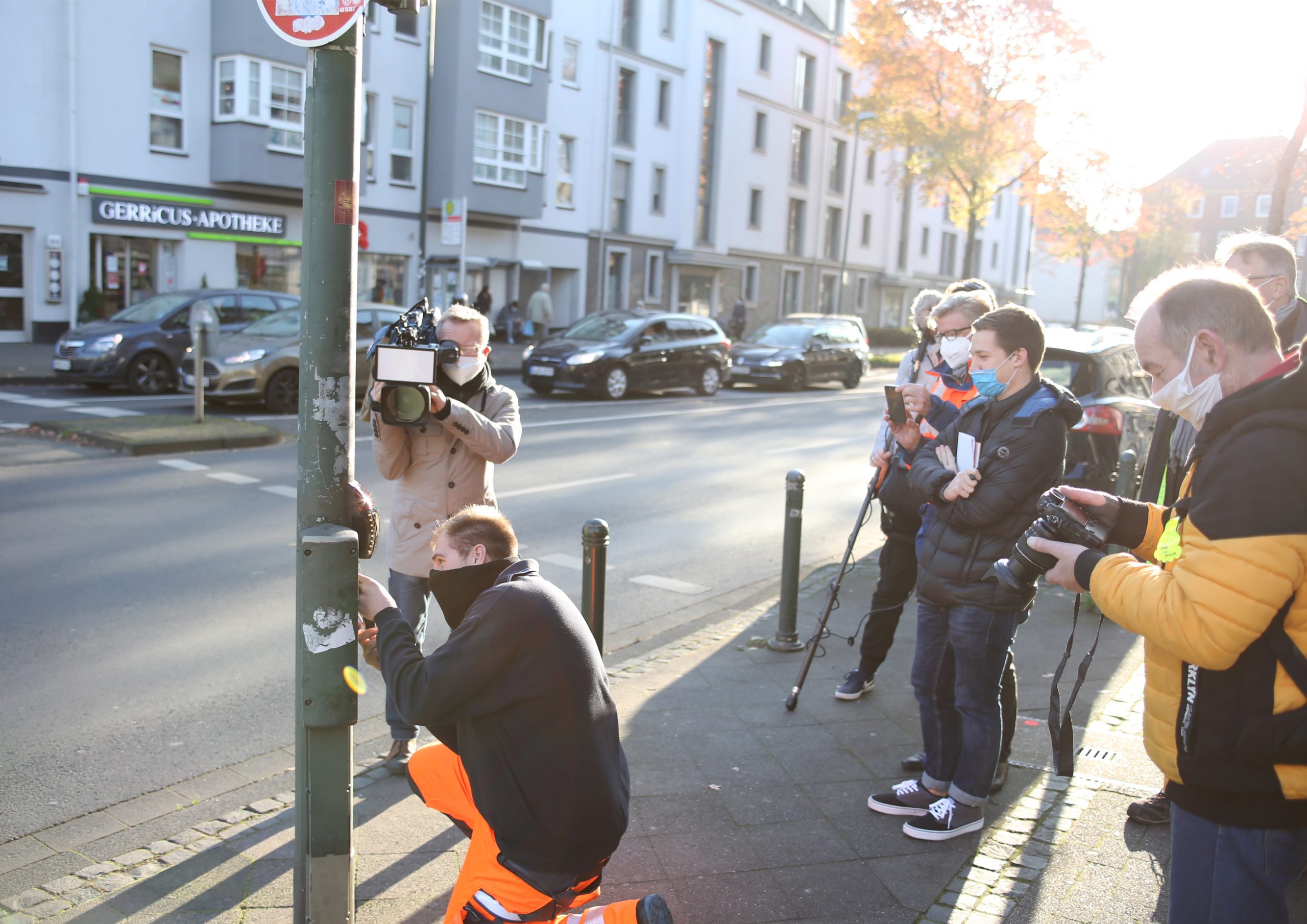 Eight contactless radar push buttons have been installed on traffic light systems in Düsseldorf, capital of the German state of North Rhine-Westphalia—marking a European first. The city has once again taken a pioneering role in the application of innovative technologies. The installation of additional devices is envisaged pending a successful test phase. The visually striking buttons were strategically mounted at intersections that experience high traffic volumes so as to cover all eventualities during the test phase. This new development naturally also includes a button on the underside for blind users.
LIVE-STUDIO: PERSONAL, BUT SAFE!
The Corona pandemic is still forcing us to significantly reduce business appointments and face-to-face meetings for everyone's protection. Nevertheless, we rely on personal contact with you in our RTB studio. Via Microsoft Teams or other tools, we will inform you individually about the requested products and solutions. Personal, but safe! Take advantage of this offer and make your appointment with us directly!