AUTHENTIC PEOPLE. RELIABLE PRODUCTS.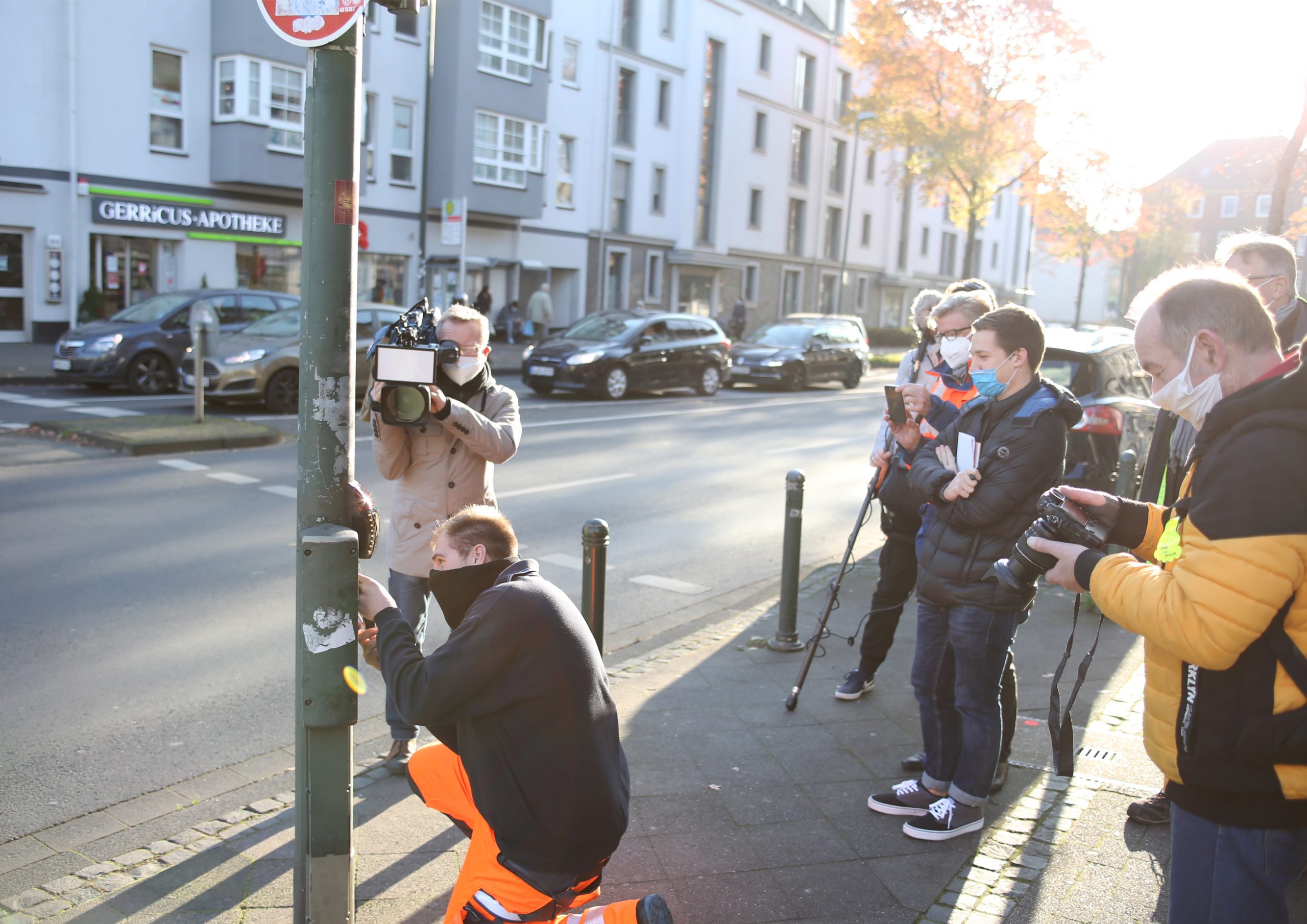 Eight contactless radar push buttons have been installed on traffic light systems in Düsseldorf, capital of the German state of North Rhine-Westphalia—marking a European first. The city has once again taken a pioneering role in the application of innovative technologies. The installation of additional devices is envisaged pending a successful test phase. The visually striking buttons were strategically mounted at intersections that experience high traffic volumes so as to cover all eventualities during the test phase. This new development naturally also includes a button on the underside for blind users.
Having been recertified to TZ 4 by the German Federal Highway Research Institute (BASt), the TOPO systems are now even "top of the class", having achieved such good results that they have reached the next highest quality level, TZ 5. This means that the devices meet the BASt requirements for official traffic counts. In addition, the new generation TOPO systems offer real-time data retrieval via the fast 4G/LTE standard, which allows perfectly coordinated traffic planning even easier.